Inflow Control Devices (ICD)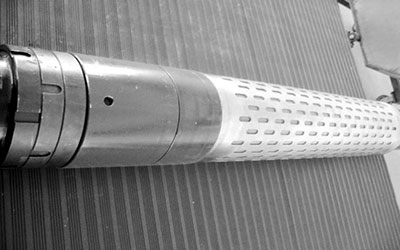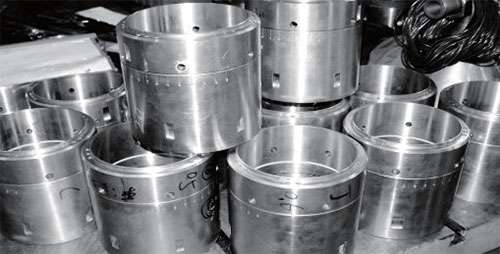 Inflow control devices are quickly becoming the industry standard for liner deployed and tubing deployed completion applications to restrict unwanted fluids from producing and meanwhile enhance oil production.
To effectively sweep heavy oil reservoirs, Canadian heavy oil / oil sands producers have increasingly applied inflow control technology over the past decade and continue to innovate.
Exceed Canada's portfolio of inflow control devices provide advanced technologies for application in today's Canadian conventional, tight, heavy oil, or oil sand reservoirs.
Based on your reservoir properties and operating parameters, Exceed's reservoir and completion experts will provide recommendations on the most applicable inflow control device to achieve your production goals. Included below is a description of some of Exceed's inflow control devices.
For details on all of Exceed's inflow control technology, please contact your local Exceed representative. Contact us now to talk to a representative.
Inflow Control Devices:  why are they important?
Reservoir Heterogeneity
Reservoir heterogeneity can lead to potential issues with water coning or gas breakthrough as these fluids and gases will travel fastest through zones of highest permeability.  Once a "hot spot" is created and breakthrough happens in the higher permeable zones, the probability of liner and/or tubing failure increases in addition to production issues and increases in water cut.
Impacts from Exploration
Poorly controlled well trajectory may push sections of horizontal lateral too close to bottom water.
Poorly controlled hydraulic fracturing may result in early water breakthrough from adjacent wellbores.
Insufficient wellbore cleaning may induce formation damage and uneven permeability distribution.
Exceed's portfolio of Inflow Control Devices are designed to delay early water or gas breakthrough and balance the water/oil or gas/oil contacts along a horizontal well.  Exceed's Inflow Control Devices can be designed for a large range of oil viscosity and can be applied in conventional, tight, or heavy oil reservoirs with bottom water or boundary aquifers.  Likewise, Exceed's Inflow Control Devices can be applied in thermal operations (SAGD, CSS) for oil sand reservoirs.
Products
FIXED TYPE
Variable Density Stellar Screen

Over 30% open flow area with variable number of cartridges.
Stainless steel wool in cartridges retains large range of grain particles.
Suitable for heterogeneous reservoirs with high fines content and significant sand production.

Passive ICD

EqualRes ICD with unique multi-chamber technology for creating uniform pressure distribution along wellbore to delay production of unwanted fluids.
Pressure drop created through restricting nozzles/orifice, tubes, and or helical pass.

ADJUSTABLE
Rotary Valve

Inflow on/off control for certain tubing intervals by means of running tools.
Achieve water control in later stage.
Metal-to-metal sealing is used for liner inside/outside valve.
Service tools on/off operation is performed by means of separated formation pressure.