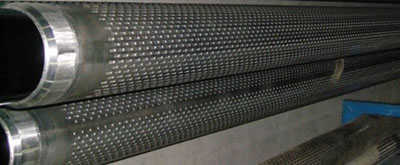 Exceed (Canada) 's portfolio of sand control screens provides advanced technologies and a variety of choices for application in today's Canadian heavy oil reservoirs.
Based on your reservoir properties and operating parameters, Exceed's reservoir and completion experts will provide recommendations on the most applicable sand control screens to achieve your production goals. Included below is a description of some of Exceed's sand control screens.
For details on all of Exceed's sand control screens, please contact your local Exceed representative. Contact us now.
Sand Control Screens: features of advanced technologies
Unique designed bridging pattern of outer shroud to ensure much larger open flow area
Unique non-welding technology is available for bridging, composite and stellar screens connected with base pipe
304L, 316L or special alloy steel available for filter screen system
Products
Basic Bridging Screen
Unique bridging pattern on side-punched outer bridging shroud; outperforms other screens in tough downhole conditions
Superior performance in reservoirs with coarser grains and minor sand production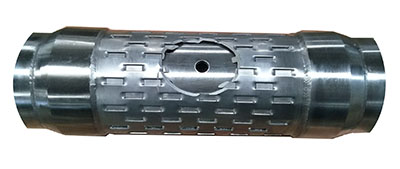 Bridging Composite Screen
Multi-layer metal filter screens underneath punched outer shroud
Unique designed inner supporting layer for excellent self-cleaning capabilities
Suitable for reservoirs with fine grains and certain sand production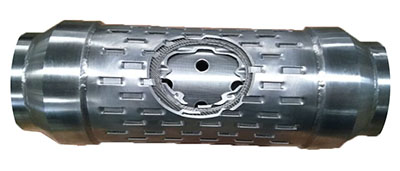 Composite Screen
Up to 70% open flow area for maximum productivity with optimum sand control
Multi-layer metal filter screens underneath punched outer shroud
Unique designed inner supporting layer for excellent self-cleaning capabilities
Suitable for reservoirs with fine grains and certain sand production

Stellar Screen
> 30% open flow area with variable number of cartridges
Cartridges filled by stainless steel wool securely connected with base pipe through thread and set screws
Suitable for heterogeneous reservoirs with high content of fines

Wire Wrapped Screen
6 – 20+% open flow area with 0.004" – 0.3" slot sizes
Large range of wire shapes for various slot sizes and shapes
Up to 6m screen length and 51" screen diameter